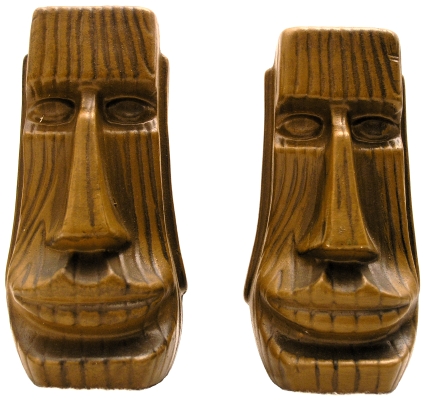 These shakers, approximately 4 inches tall and depicting smiling Moai, have no markings to indicate who the manufacturer was.
Salt and pepper shakers similar to these can be found on page 115 of Tiki Quest - Collecting the Exotic Past by Duke Carter.
Found in the Polynesian Pop, Salt and Pepper Shakers, and Tiki Collections.