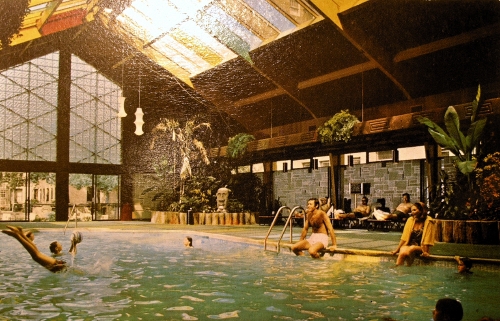 The Curtis Hotel, another Minneapolis hotel lost to time, had a tropical pool worthy of being marketed on a postcard. It was a tropical beach, with palm trees and hanging ferns, right in your hotel. If you look carefully, you will see a Tiki statue hanging out under the palm trees.
James Lileks, on his Mpls Long Gone site, has a collection of postcards for the Curtis Hotel, Minneapolis.
Found in the Labeled, Postcard, Tiki, and Twin Cities Collections.